This month's Volunteer Spotlight has been with us since August 2021. Pam used to be an instructor and barn manager at another facility in Oklahoma, so she is not a stranger to the workings of a therapeutic barn.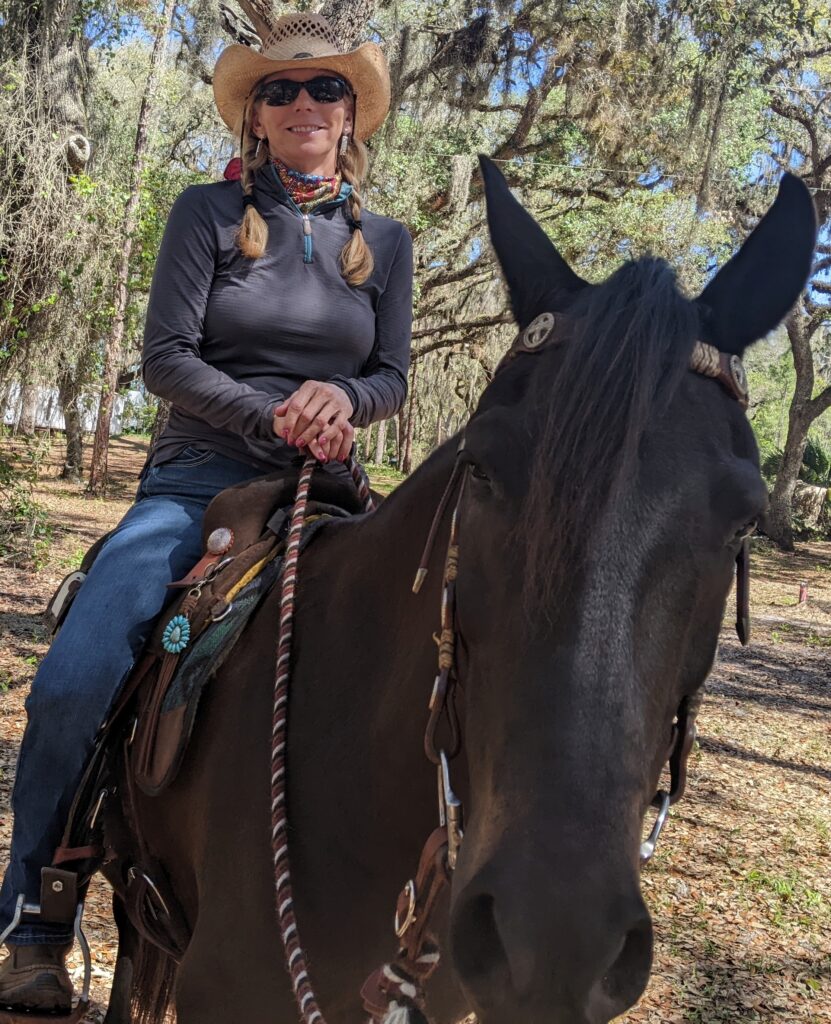 Pam says that since she has been here, she has learned that there are many different teaching styles, and each one accomplishes the same goal but in a different way.
Pam also says that she looks forward to her and her family's eventual move back to Oklahoma. She says that while they are looking forward to going to Oklahoma, she will miss all the people she has come to know here at HHEAL.
We will miss you when you leave, and we hope you will come back to revisit us!!!
Thank you so much for all your hard work and dedication, Pam! We appreciate you!!