Where do the horses come from?
Usually the horses in our program are donated by an individual who is no longer able to keep or care for their horse. You can meet them all below! If you're interested in sponsoring a horse, please contact us at HeartlandHorsesFlorida@gmail.com. Horse sponsorship is $100 per month, per horse.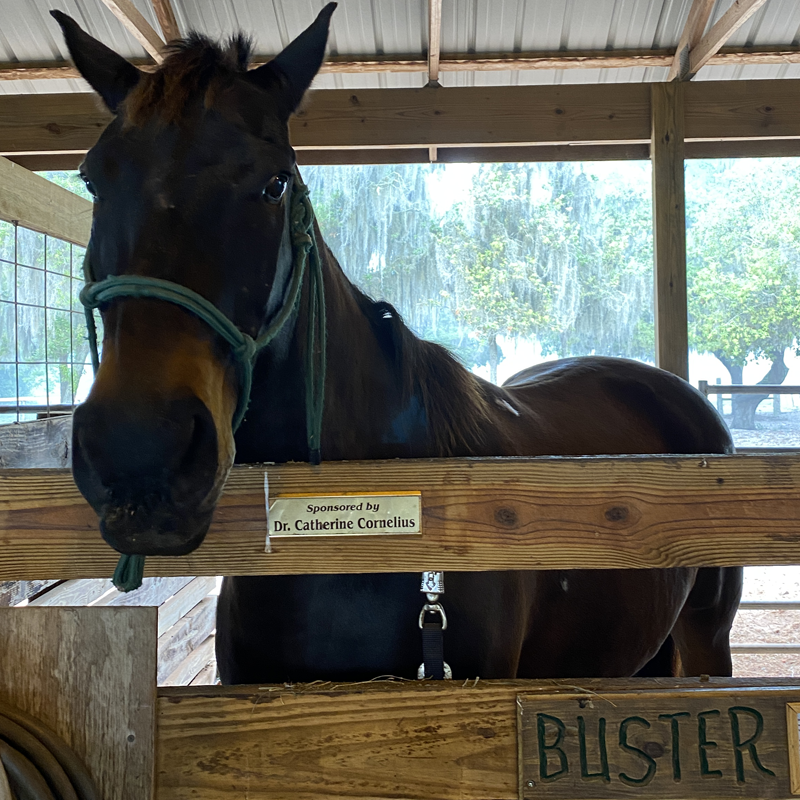 My name is:
Buster
My name is Buster Brown. My former occupation was working cattle, but I think I'm much more suited to taking good care of therapeutic riders. Of course, I'm very well trained so I'm responsive to more advanced riders. Because of this, I'm used in all kinds of lessons. Actually, what I really enjoy is trail rides! I love the open range and just relaxing on the trail!
I'm a good example of a true working Quarter Horse. My reflexes are quick, but I'm very sensible and don't fly off the handle at any little thing. I am very dependable and I can carry adults all day. Man, this is a piece of cake compared with my old job at the ranch!
MY CURRENT SPONSOR:
Available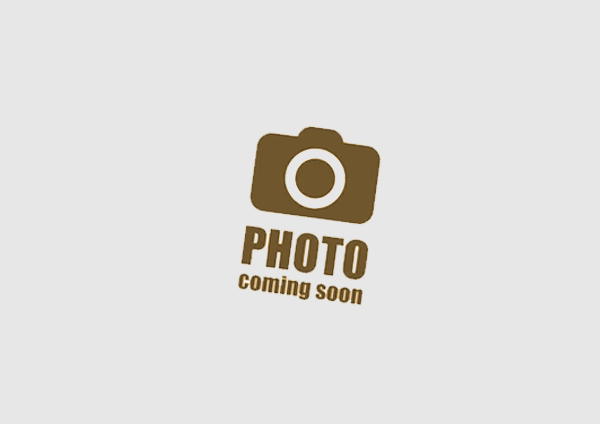 My name is:
Drako
BIO COMING
SOON
MY CURRENT SPONSOR:
Available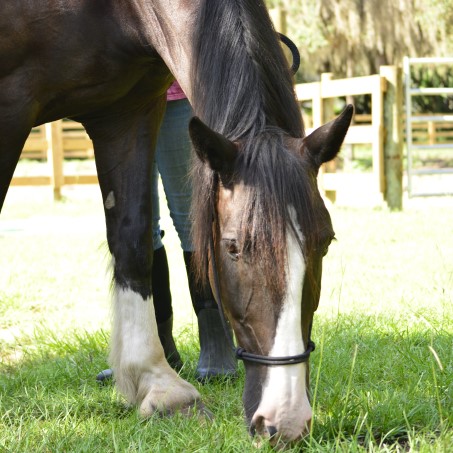 My name is:
Kipling
I'm Kipling, but they call me Kip for short. I am a Shire/Thoroughbred Cross and used to do lots of fox hunting. Foxhunting is very physically challenging and although I enjoyed it, I started to get some injuries, due to all the jumping (and carrying big riders). Because of this, my owners decided to find me a job that was a little more chill. I'm enjoying HHEAL and the slower pace very much!
My birthday is January 1, 2006. I'm a very large horse for the purposes of HHEAL, but they say that is a good thing, as my height will help people push their limits!
MY CURRENT SPONSOR:
Scott Trepicone and Lynsey Templeton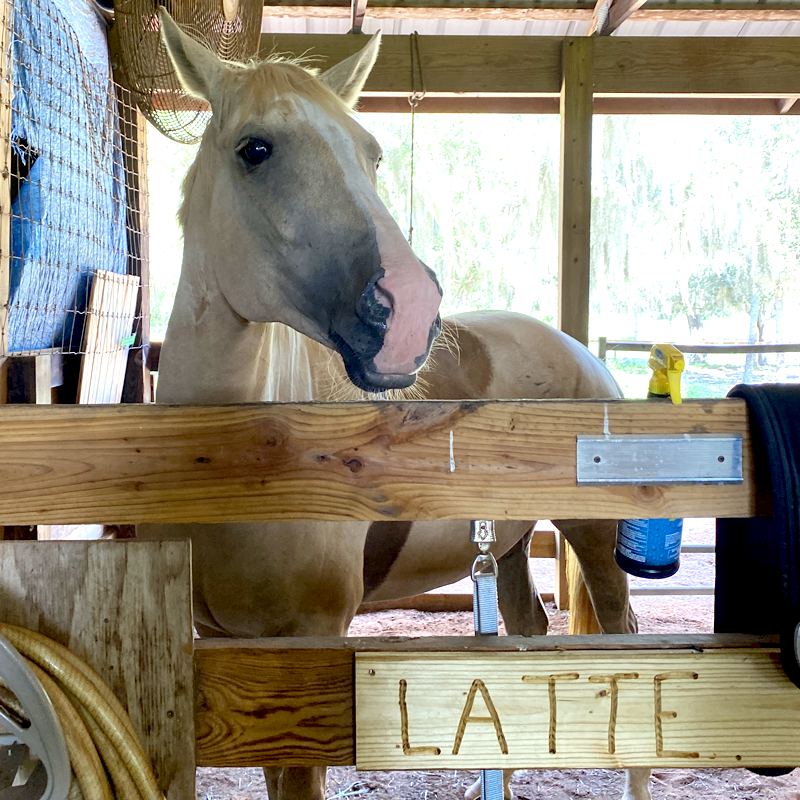 My name is:
Latte
Hi! My name is Latte and I'm an expert at training beginners so that's why I'm a perfect fit for HHEAL. I've done it all; walk/trot & cross rail divisions at hunter-jumper shows, trail riding, and classical as well as western dressage. I even had a short, but not very successful stint as a barrel racer, but that just proves how low-key I am; after all, who wants to get all excited and race around at full speed in small circles??
My last owner loved me so much but was ready to move up in her classical dressage work and I just wasn't that interested. However, she wanted to make sure I could keep on doing what I do best; giving riders who are just starting out a great experience. I'm a registered American Quarter Horse and my birthday is October 2006 so I am only in mid-career and I'm really looking forward to making lots of great new riders!
MY CURRENT SPONSOR:
Kent Miller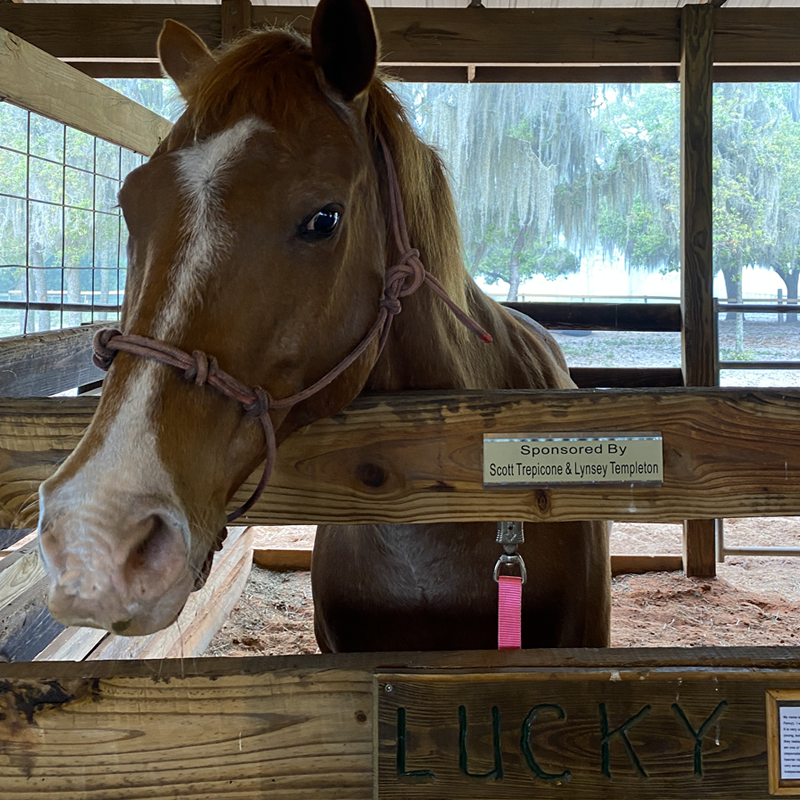 My name is:
Lucky
My name is Lucky and I'm a quarter horse. I was only five years old when I came here. It is very unusual to start out as a therapy horse so young, but I'm such a happy, easy-going fellow that they realized I had found my perfect spot. Since I am one of the "young bucks" here in the barn, my responsibilities include carrying some of the heavier riders.
I have a great disposition and am very sensitive. I'm also a favorite of the independent riders because of my responsiveness.
MY CURRENT SPONSOR:
Florence Hill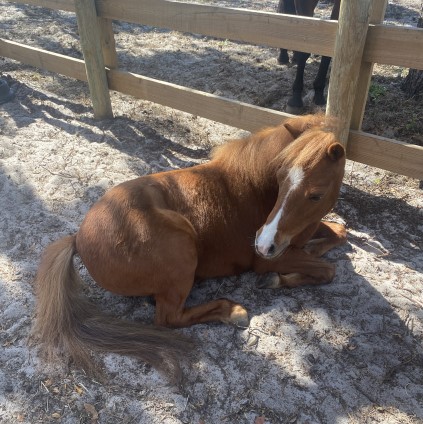 My name is:
Rosalie
My name is Rosalie. I am a retired show horse who traveled all across the country for years. My favorite events were the obstacle (trail) and hunter jumper classes. I also have an extensive record including multiple national Championships, hall of fames, and have been horse of the year. I love to put my mind to work and to go on walks. My buddy Teddy and I have been in parades and are always the stars of the show wherever we go.
MY CURRENT SPONSOR:
Available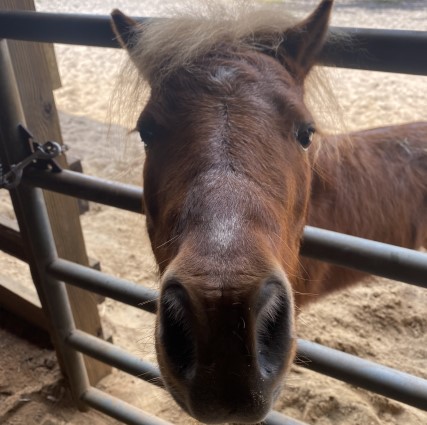 My name is:
Teddy
Hello, my name is Teddy!! I am also a retired show horse who traveled all across the country for years with my bestie Rosalie. I used my good looks to excel in halter/confirmation classes as well as Showmanship. Just like Rosalie, I also have an impressive collection of titles as well as my hall of fame. 
I have been told that I am a teddy bear. I absolutely love to be pet and loved on. Keep an eye out for me and Rosalie… you just might see us in more parades!!
MY CURRENT SPONSOR:
Available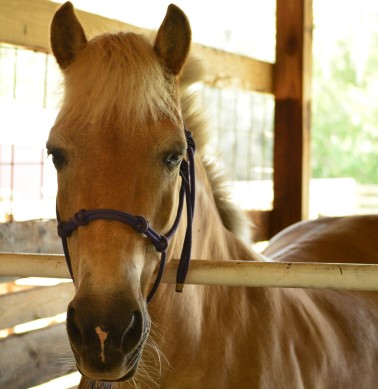 My name is:
Tilly
Tilly is a 16 year old haflinger that came from Alabama, where she was used on trail rides for 14 years.  She relocated to Sneads, FL then came to Heartland Horses in October 2021.  Haflinger horses are relatively small and chestnut colored.  They are known for their strength and build which offers versatility for accommodating different riders. Tilly has proven to be an outstanding addition to our barn and many fall in love with her immediately because she is friendly with a laid back temperament. Tilly's laid back style sometimes requires riders to be a little more assertive when getting her to trot, but she loves being used in our therapy sessions and gets along with both beginners and advanced riders in our program.
MY CURRENT SPONSOR:
Nucor