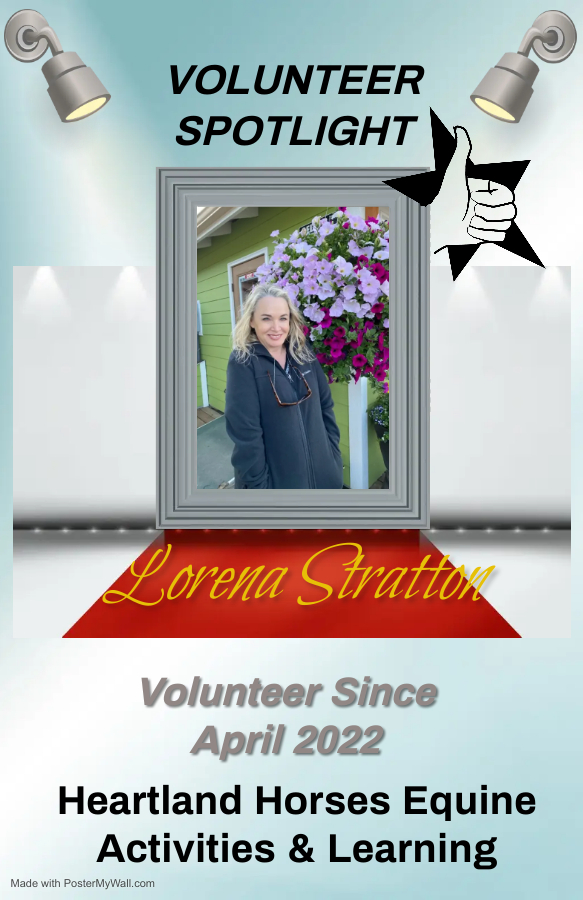 This month's volunteer spotlight is Lorena Stratton.
April 2022, we welcomed Lorena Stratton to the HHEAL family. Lorena came to us because she missed being around horses. Now she is able to help us give our horses even more love and attention!! Lorena is a beloved mom to two beautiful and amazing girls and a wife of 32 years to her husband General Tony Stratton. 
One thing that Lorena says that she learned from volunteering here at HHEAL is "how much healing [she] receive[s] from horses themselves and [ she enjoys] being a part of a team that is chill."
A surprising thing to learn about Lorena is that she is a fan of Star Trek.
Lorena says that she looks forward to her husband retiring and coming to volunteer with her here at HHEAL. Thank you so much for all you do Lorena and we look forward to having your husband come and join the family!!!