Our spotlight volunteer for this month has been around since May 2019! Joan Walker will always be found here at the barn on Tuesdays.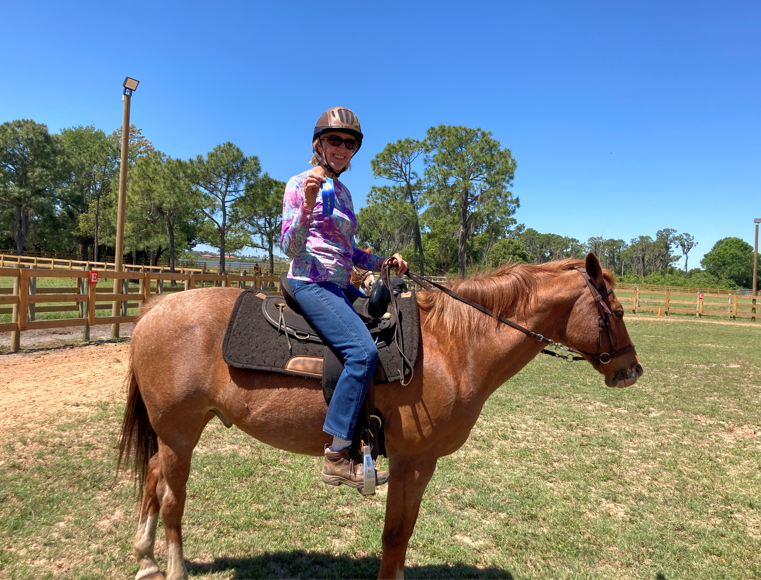 When Joan first came to the area, she wanted to get involved in the community. When Joan is at the barn, she is either preparing for sessions, leading, side-walking, or training new volunteers. When asked to name one thing that Joan has learned being here at HHEAL, she said that she has learned that the more you give, the greater the reward.
Now that Joan and her husband, Norman, are retired, she states that she is looking forward to more quality time together with their sweet and loyal Golden Retriever, Hadley, by their side. Joan also says she looks forward to more grandchildren from their three beautiful children and enjoying trail riding with her Tennessee Walker gelding, Biscuit.
Joan also says she has "been blessed to meet so many wonderful people." We here at HHEAL feel just as blessed to have her here to help us make a difference in the individuals we serve.
Thank you for all your hard work, Joan; we appreciate all you do!!!!