If you frequent the barn any Wednesday evening, then you are sure to have run into Hannah.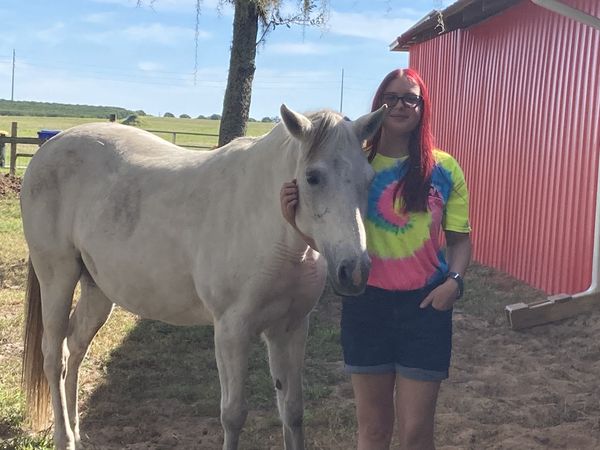 Hannah started volunteering in July 2021. Hannah is always ready to help clean up and organize. Hannah was born in Sebring, Florida, and says that she wanted to volunteer at HHEAL "because I wanted to get some hands-on experience and work with horses.
Soon after Hannah started volunteering with HHEAL, her dad decided to accompany her every Wednesday evening and help with anything that needs to be fixed. After volunteering, they know their dog Rosie will be at home waiting for their return.
Hannah stated that during her experience at HHEAL, she has learned that "all horses take time to work with, but in the end, it's worth it." With all the dedication that Hannah puts into HHEAL, she will no doubt go very far in the future!