If you are at the barn just about any day of the week you have probably already met Veronica.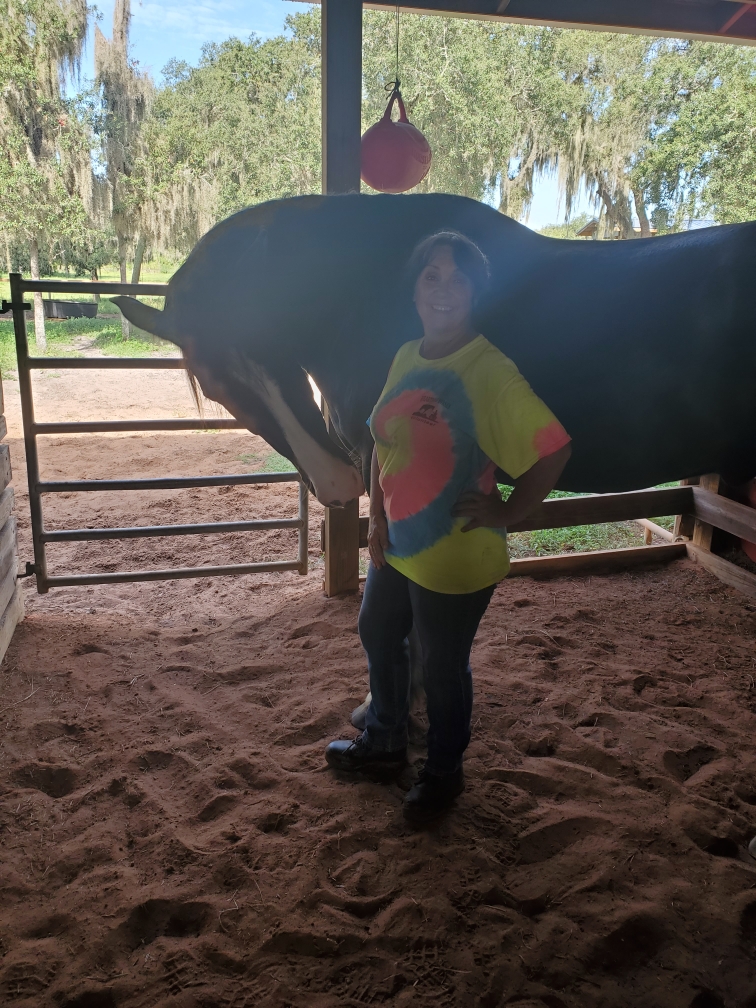 Since she started volunteering in April 2021, her cheerful and energetic presence has been a wonderful addition to the feeding team and participant sessions.
Veronica had almost no prior experience with horses but was very excited about learning, and her enthusiasm and willingness to jump right in and participate have made her an invaluable resource to HHEAL.
Veronica says she started volunteering at HHEAL "because horses amaze me with their beauty and their communication with each other and with people." She was born in Southern California, and she and her husband of 42 years have two children, a daughter and son, as well as two grandsons. She feels that the HHEAL herd and Oscar have also become part of her family.