"One of the best decisions I've ever made was walking through the gate of Heartland Horses." ~Gail Trepicone~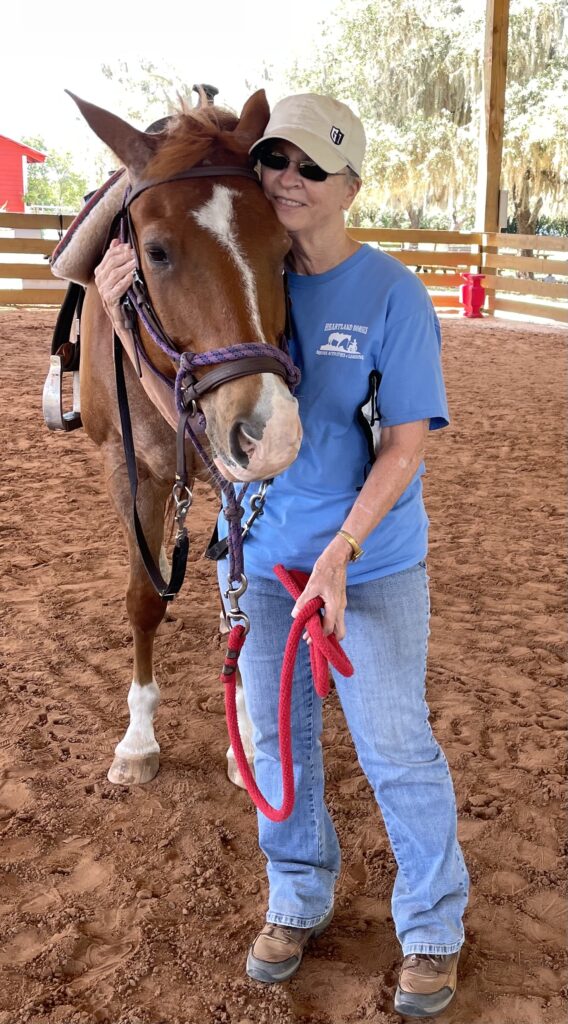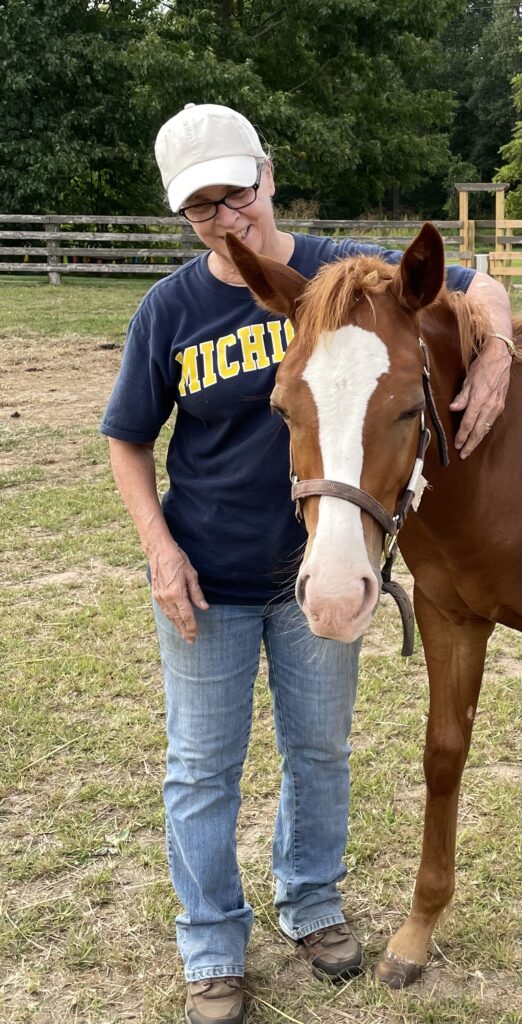 Gail Trepicone has been a volunteer with HHEAL for 14 years. When Gail retired, she and her husband of 54 years became snowbirds, traveling between Michigan, where they raised their two children, in the summer and Florida in the winter. After coaching high school softball and golf in Michigan, Gail went searching for something to do to keep her active, which is when she found an opportunity at HHEAL working with individuals who are disabled.
Volunteering with HHEAL for 14 years, Gail has seen many changes, and she has witnessed HHEAL grow.
Gail states that being with HHEAL, she has gained a love for horses, barn work, enjoy working with our participants, and made many friends along the way.
When Gail is not in Florida helping us make a difference, she is in Michigan volunteering at Horse Haven, a 70-horse rescue.
Thank you, Gail, for all your hard work and dedication!!